Unbelieveable Prices On Quality Parts
Professional grade parts at prices no one can pass up. Find your favorite wheels, cranks, brakes, and more for prices you won't believe.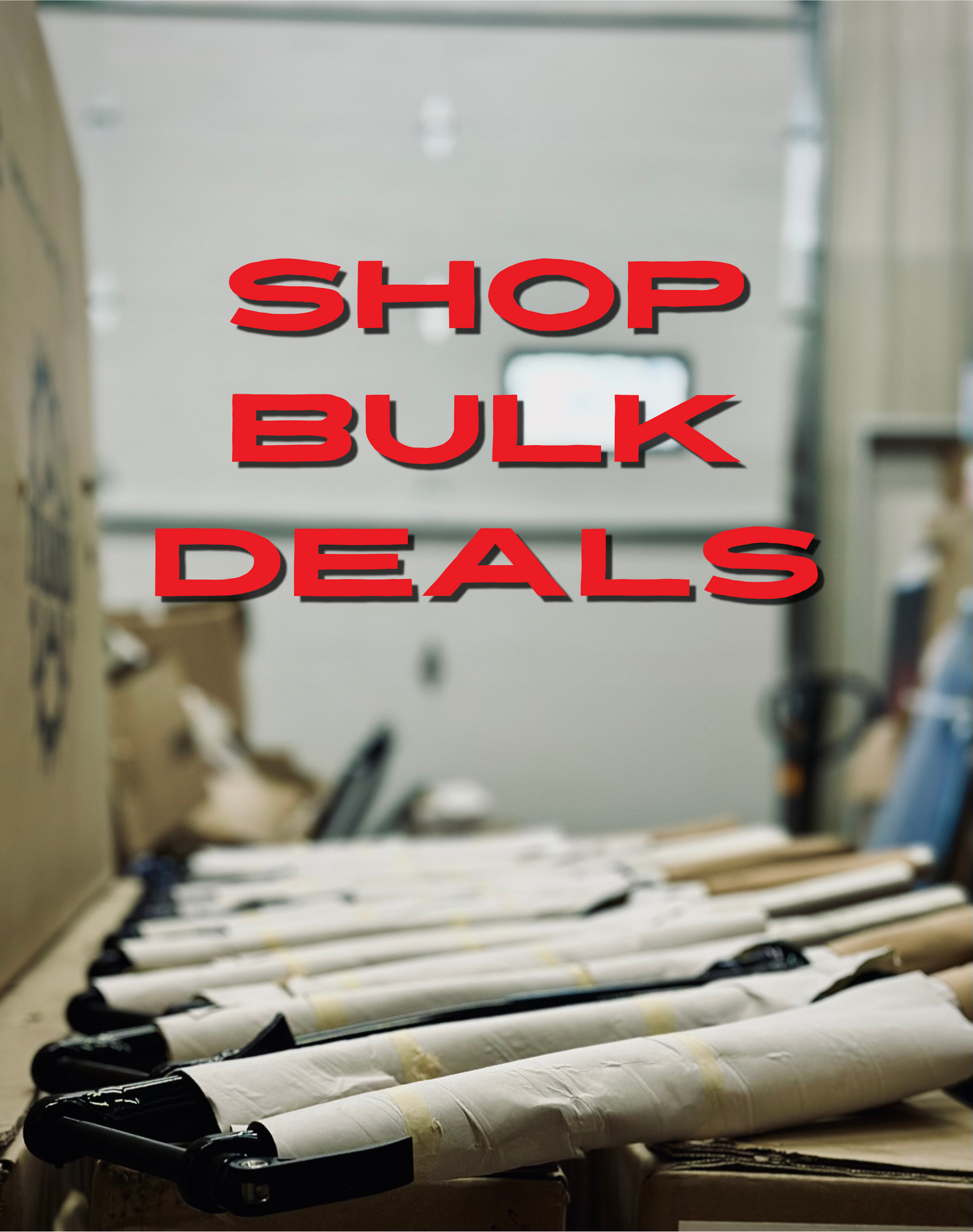 Looking For Deals In Bulk?
Whether you're crafting your dream bike, restocking your bike shop shelves, or simply enhancing your workshop collection, we've got you covered. Explore our exclusive bulk deals crafted for those who appreciate a little extra quantity. But here's a friendly warning - these deals are so enticing that you might find yourself with a bit more than you initially planned. Seize the opportunity with incredible bulk deals now and watch your riding endeavors flourish.
Buy In Bulk
A Trusted Name For Over A Decade
Beyond bringing you fantastic deals directly on this website, we've been a trusted presence on eBay for over a decade. During this time, our community of loyal customers has left us over 120,000 positive reviews, a testament to their satisfaction. We deeply value each one of these reviews, as they reflect the trust and appreciation of our customers.

To get a glimpse into what our community is saying about us, click the link below.Your trust means the world to us, and we're excited to share the experiences of our satisfied customers with you.
Bent rim that came out of nowhere? Now that's random. Derailleur suddenly out of whack? That's pretty random too. How about a website featuring name-brand bike parts at crazy low prices? Well that's just plain awesome, random as it may be.
At RandomBikeParts.com, we scour the world for the best new and used cycling gear at the very best prices. Why? Because we love a good deal almost as much as we love hitting the trails. We've been passing along these savings to our loyal online customers since 1999.
Based in Crosslake, the heart of Minnesota's lake and cycling country, we stand behind the products we sell, from complete bikes to quality bike parts and super sweet apparel. Our inventory is always changing, so be sure to check back often to find the random bike parts you're looking for!
Photo Taken At Cuyuna State Park Mountain Bike Trails